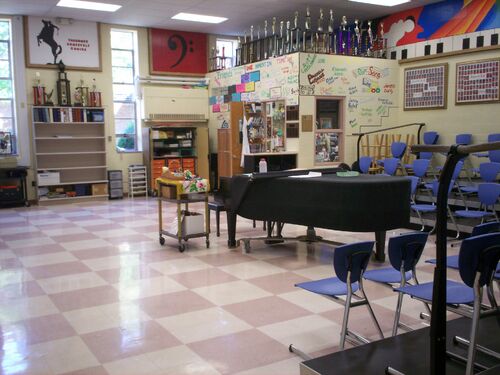 Welcome to the Choir room! Here, Carmel High's very own glee club, Vocal Adrenaline, practices and performs songs. Also, they like to hold singing contests in this room and discuss upcoming performances for the school and the local neighborhood.
Ad blocker interference detected!
Wikia is a free-to-use site that makes money from advertising. We have a modified experience for viewers using ad blockers

Wikia is not accessible if you've made further modifications. Remove the custom ad blocker rule(s) and the page will load as expected.