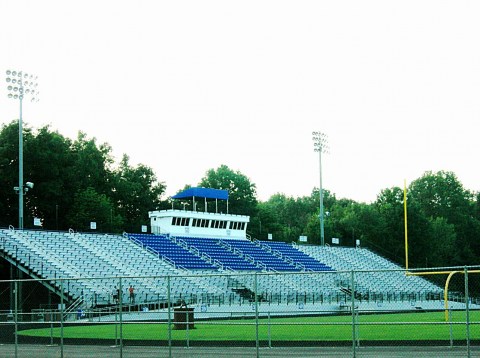 This is where the Carmel High Icehounds practice for football and where they have home football games. Sometimes, the cheerleaders will practice out here if the weather's right. Anyone is welcomed to watch, as long as they're a student here. Student assemblies and pep rallies are also known to be held out here as well.
Ad blocker interference detected!
Wikia is a free-to-use site that makes money from advertising. We have a modified experience for viewers using ad blockers

Wikia is not accessible if you've made further modifications. Remove the custom ad blocker rule(s) and the page will load as expected.