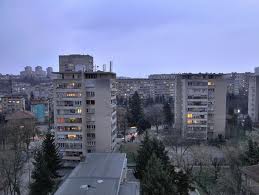 Welcome to Lima Heights Adjacent, a neighborhood of
Lima, Ohio
. Some of the students from the high schools like McKinley and Epic live here. Many of the people who live here are very poor and do not have a very big home. By day, it is quiet, but by night...
It can be dark and eerie. Gangs meet up, and sometimes people go missing. I would watch out if I were you, things can get intense here...
Locations
Edit
Ad blocker interference detected!
Wikia is a free-to-use site that makes money from advertising. We have a modified experience for viewers using ad blockers

Wikia is not accessible if you've made further modifications. Remove the custom ad blocker rule(s) and the page will load as expected.