Rules and Image Requirements
Edit
You must have a rank of level 2 or above to participate.
You have to have some photoshop experience/ photo editing experience
YOUR LOGO MUST BE YOUR OWN AND ORIGINAL WORK! NO PLAGERIZING!
All entries must be received by midnight on May 31'st or they will not be counted as an official entry.
Image Requirements
Edit
The logo must be a 250 by 65 PNG. No other image types or sizes will be excepted
The image must include the site name (Glee RP Wiki) in it, and at least one photo related to glee
Three judges will vote on which user had the best logo and that logo will be featured on the front page.
The winning user will get a special template to put on their user page.

What doesn't kill you makes you stronger ♫ ♬ 03:34, May 13, 2012 (UTC)
---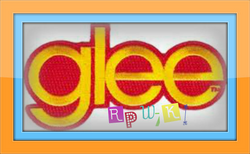 {{SUBST:Template:User:Cosmiggy/sig}} 15:45, May 28, 2012 (UTC)
---